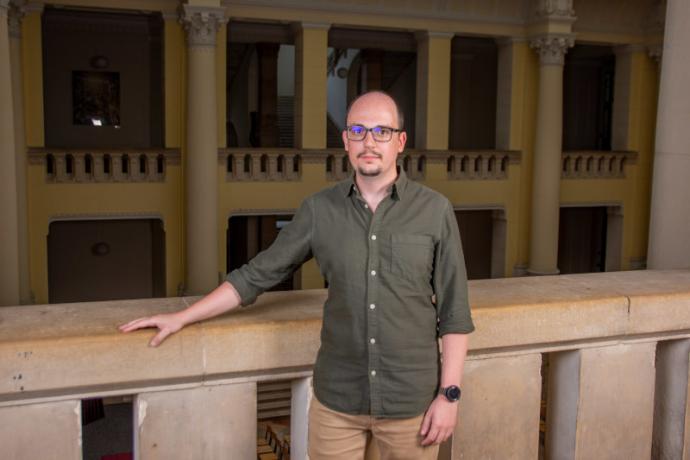 Beosztás:
Szervezeti egység:
Telefonszám:
+36 1 463 1027
E-mail:
ambrus.bence@emk.bme.hu
Kutatási terület:
Kéregmozgások meghatározása GNSS és műholdradar-interferometriai mérések szélsőpontosságú együttes alkalmazásával
Életrajz:
Tudományos fokozat
Végzettség:
Okl. földmérő és térinformatikai mérnök (BME, 2016)
Fontosabb projektek
INTRO: Integrity of Troposphere Models (European Space Agency, ESA, 2016-)
Közéleti tevékenység
Tagságok
Publikációk
Sz. Rózsa, B. Ambrus, I. Juni, P. B. Ober, M. Mile, "Troposzferikus maradék ellentmondások becslése az életbiztonságra veszélyes GNSS-alkalmazások esetén", Geodézia és Kartográfia, 2018/5
Sz. Rózsa, B. Ambrus, I. Juni, "Integrity analysis of the RTCA tropospheric delay model", in AIS 2017 - 12th International Symposium on Applied Informatics and Related Areas: Proceedings, Székesfehérvár, 2017. november 9.
Érvényesség: 2019. 11. 27.