37 students and 7 teachers/doctoral students of BME Faculty of Civil Engineering took part in BAUKOONGRESS 2016, in Vienna. Short travelouge with photos.
There were 50 presentations, 200 exhibitors and almost 2000 visitors in the building event, which is very important in Central European context.
The aim of the conference was bringing together the different players of the building industry: the national organizations, the companies, the political decision makers and the researchers.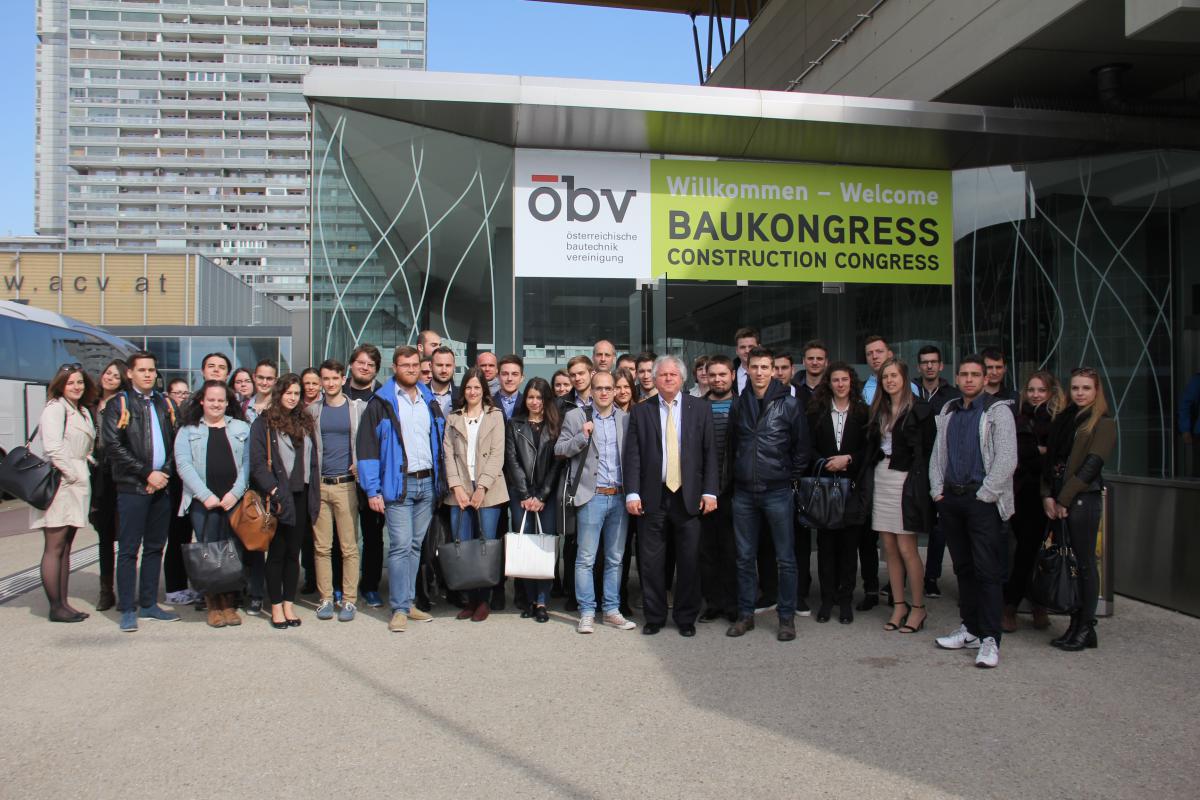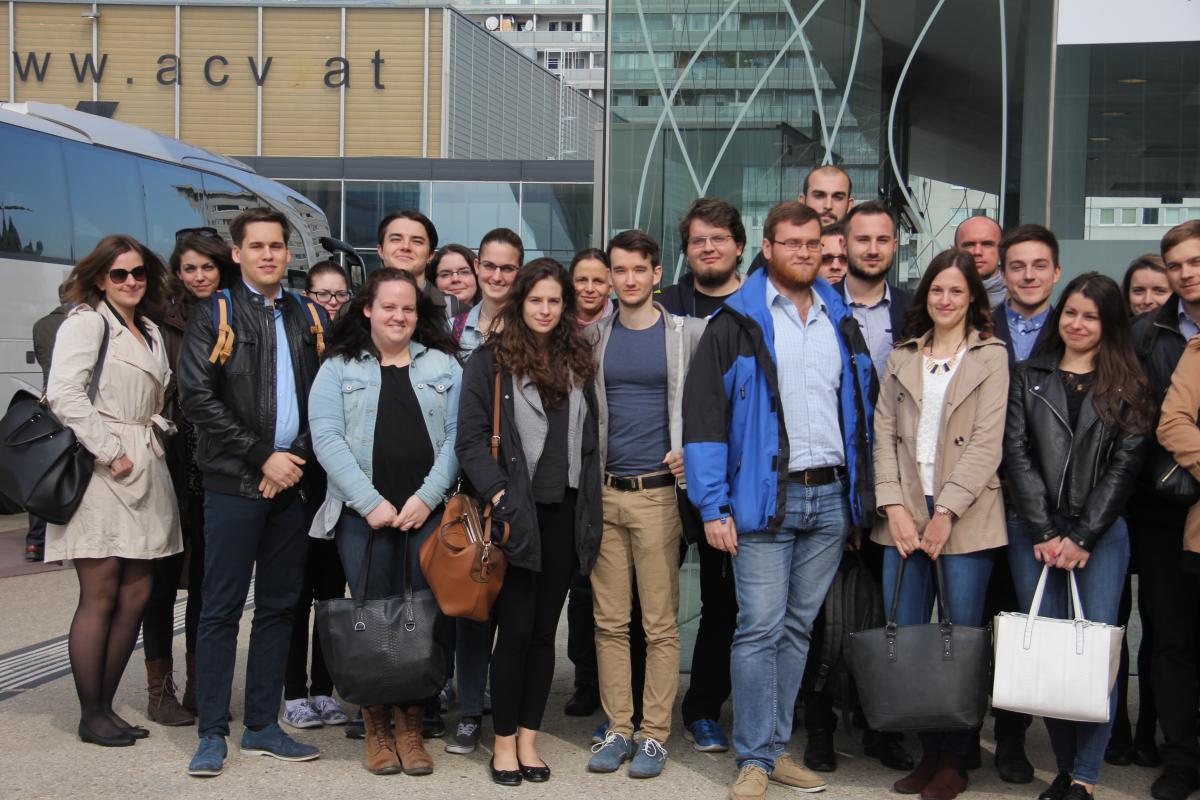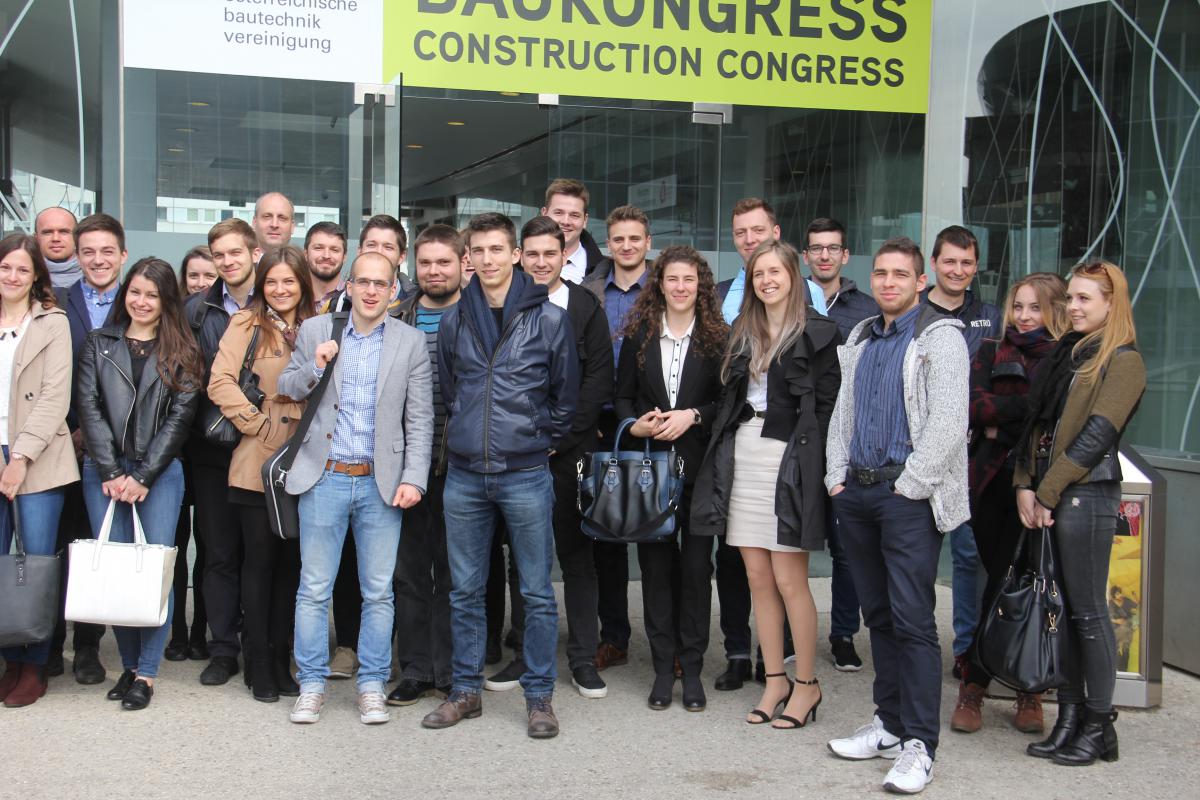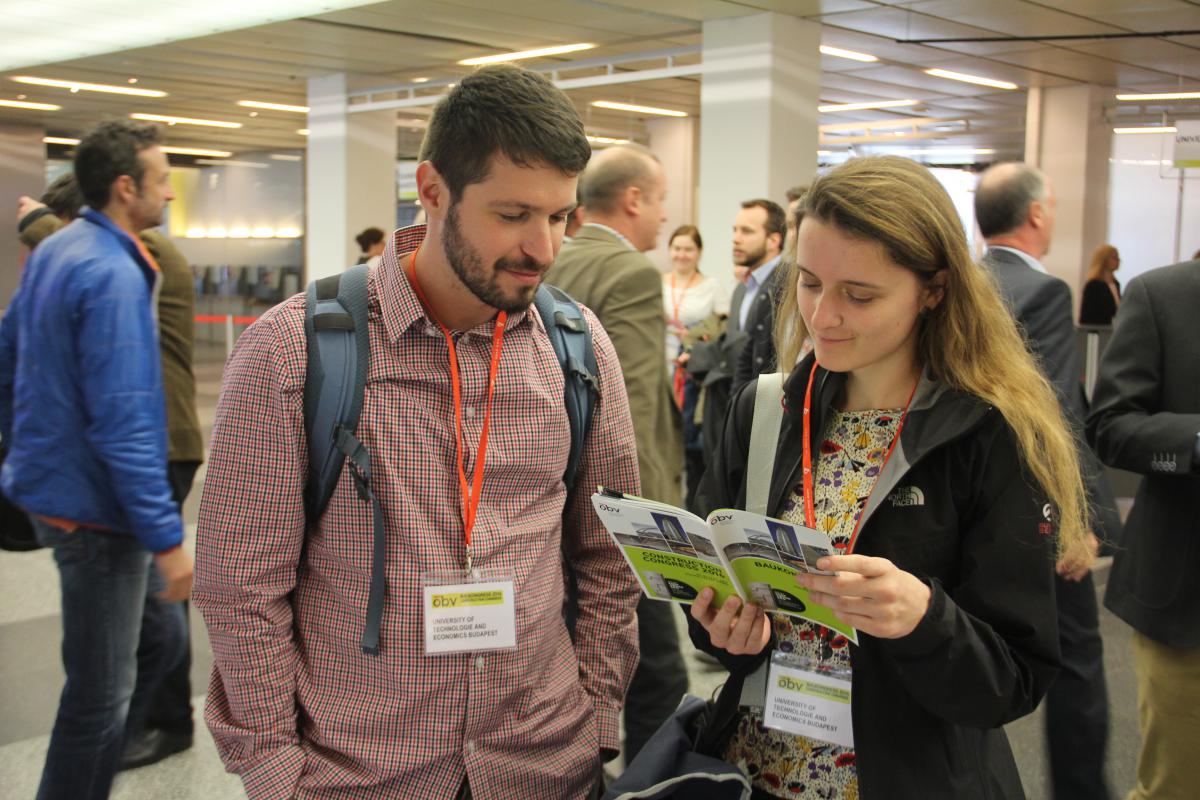 Gábor Murányi, the member of the Civil Engineering Faculty team summarized his experiences: "The first section of the conference was about research and development. Among the others we could hear presentations about the optimizing of fuel using of construction machines, the replacing of traditional worsted fabric expansion in bridges and the new possibilities of building high-rises. After that presentations continued in two sections: structural engineering projects and transport infrastructure project subjects. These include, but not limited to, I can mention some subjects: the plans of developing ÖBB railway transport, the design of U2/U5 subway line crosses in Vienna, the Austrian post office centre building in Vienna and an intelligence agency building of 1952 transforming into a hotel. The presentations was taken by developers, designers and implementers."
The BAUKONGRESS 2016 was a great opportunity to get information about the great building projects and research topics of our bigger neighbourhood through the presentations. Over that a professional event like this is a good chance to build relationships, as a huge amount of company representatives take part in a conference like this.
"Special thanks to Dr. László Dunai dean, who gave the permission for travelling there, to Dr. Attila László Joó financial vice-dean, who helped in organizing our trip and to Dr. L. György Balázs professor, whose help and offering make this whole happen. Special, special thanks to Michael Pauser, the General Manager of ÖBV and Bern Kronfuss, Assistant to General Manager and the leaders of Österrechische Bautechnik Vereinigung (ÖBV), who let us participating for a discounted price." – Gábor Murányi summarizes, whose help allowed the 44-person team have this experience.